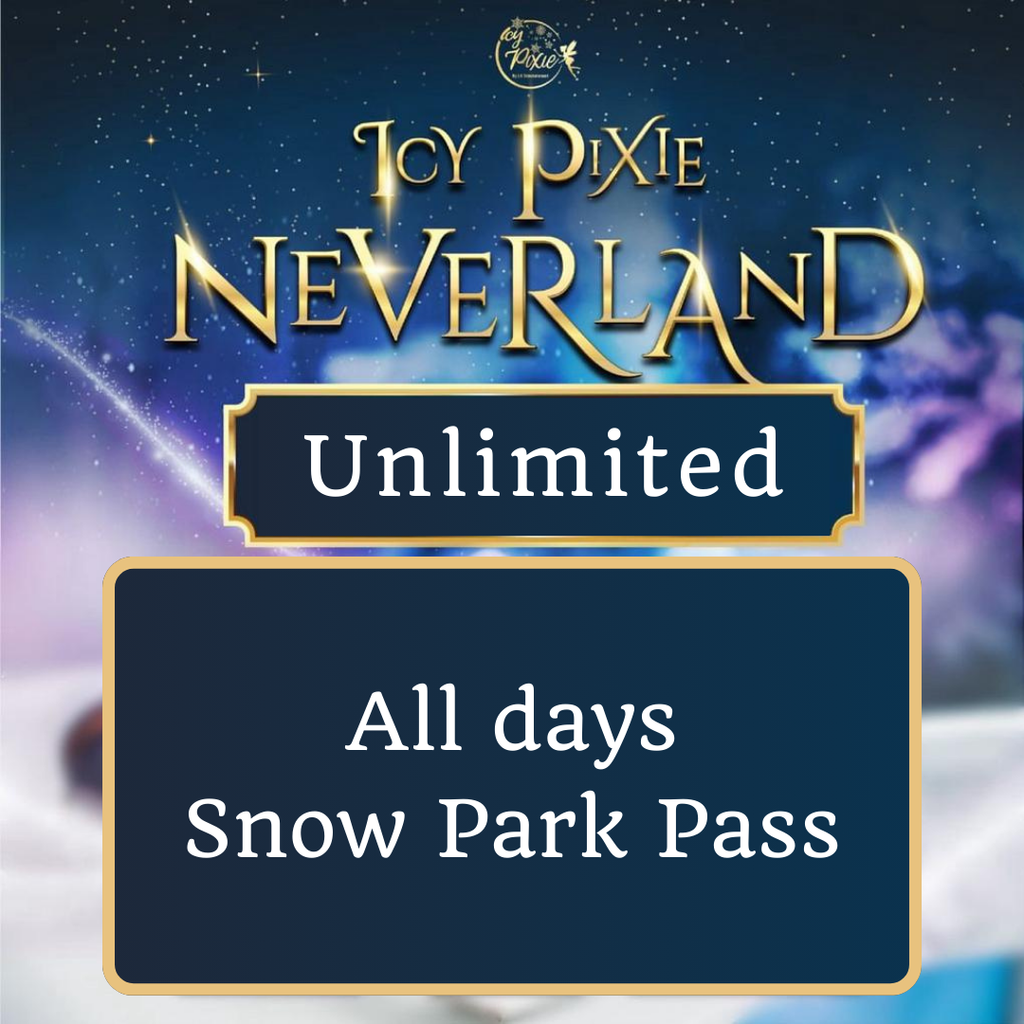 Unlimited Entry Snow Park Pass
Icy Pixie Neverland Malaysia Summer Snow Park - Unlimited Entry Pass
(Only For Child Below 13 years old)
Unlimited access to Icy Pixie Neverland Snow Park (per entry, per day). It's not available on Friday, Saturday & Sunday and Christmas Day.
Venue:
Sutera Mall Johor Bahru
1, Jalan Sutera Tanjung 8/4, Taman Sutera Utama, 81300 Skudai, Johor Bahru, Malaysia
Note:
1. Unlimited Entry Snow Park Pass does not guarantee snow slide park admission, especially during high attendance period. Admission to the park is subject to capacity.
2. Unlimited Entry Snow Park Pass is strictly non-transferable.
3. Tickets sold are non-refundable and the organizer reserves the right to change any date, time, or session if required.
4. Own gloves and socks are compulsory.
5. Jacket and winter wear are NOT required as the artificial snow is not cold.
6. Please note that while we provide a snow slide for the enjoyment of the children, the organizers cannot be held responsible for their safety. We strongly advise parents or guardians to actively supervise their children during the activity to ensure a safe and enjoyable experience.
---